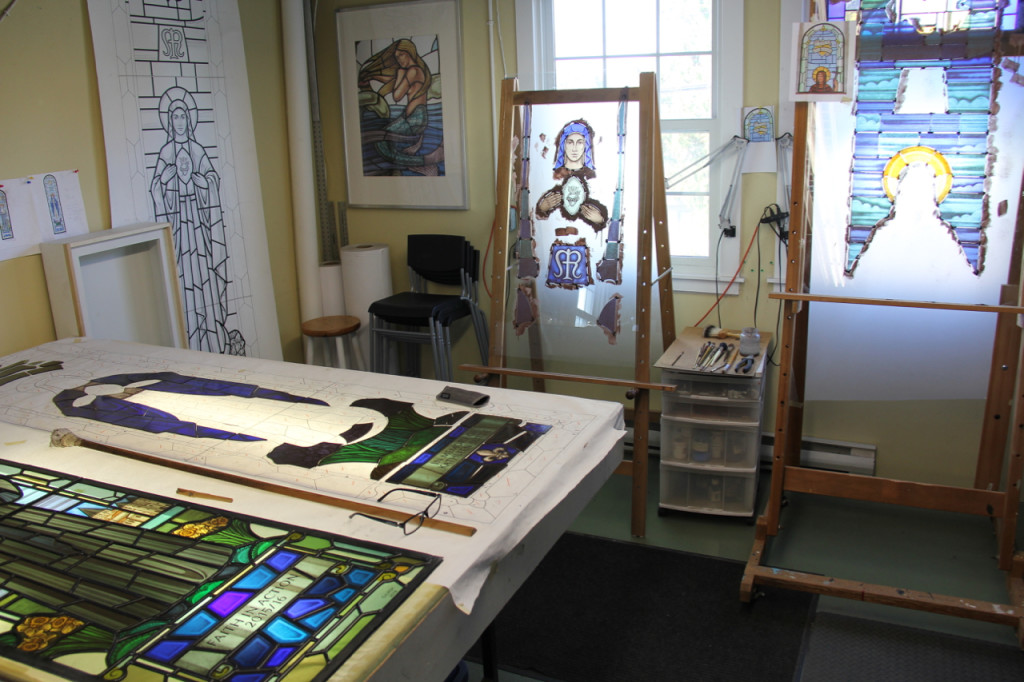 It's been great being back in the studio this month. After John being away installing in Edmonton for 6 weeks, he really enjoyed getting back to painting again.
We're nearing the final stage of a 2 window project for Sacred Heart Cathedral in Kamloops. One of the windows is completely fabricated and depicts Saint Margaret Mary Alacoque. The other one depicts the Immaculate Heart of Mary and is currently in sections, either being painted on the easel or assessed on the light table.
Next week we'll be starting fabrication and then it will be a relatively short hop to install at Sacred Heart.