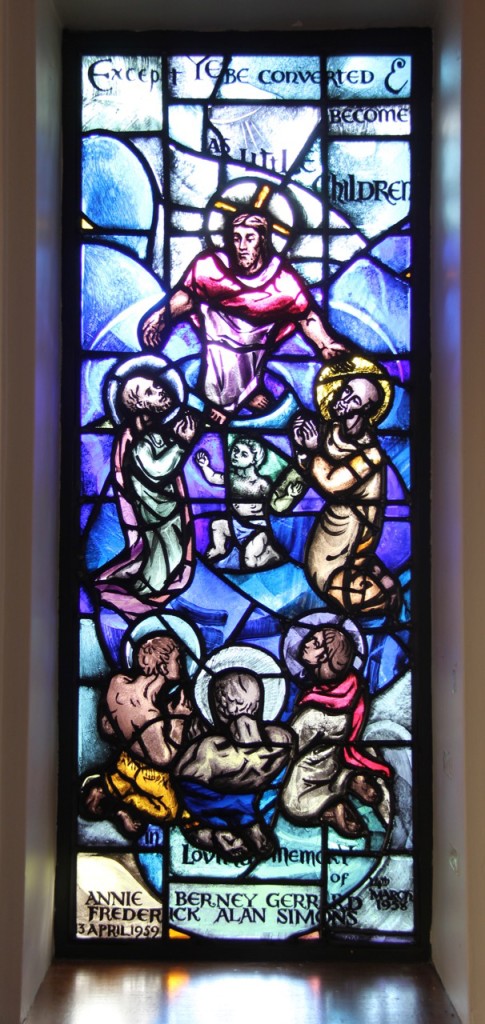 Restored window at St. John's, Shaughnessy
A few weeks ago I blogged about John removing a window in need of restoration from St John's Shaughnessy.  We have recently re-installed the restored window and I thought you might be interested to see more about the process we went through to make it structurally sound and beautiful again.
Restoration is often more forensic than artistic.  In this case the challenge was to identify the causes of the excessive bowing in what was a relatively young 60 year old window, and rectify both the cause and effect. We identified several factors that had contributed to this deterioration; the window had not been originally installed with the correct support for the weight, gaps between the window and the casement had been filled with pieces of wood which had expanded and rotted, and some areas of very thick glass were coming out of the lead.  John needed to use some of our stock of specialist extra wide heart Belgian lead to address this problem, and he also devised additional support for the restored window within the existing steel casement. When the restored window was back in position once more it looked fantastic and, most importantly, won't need to be restored again for at least 120 years!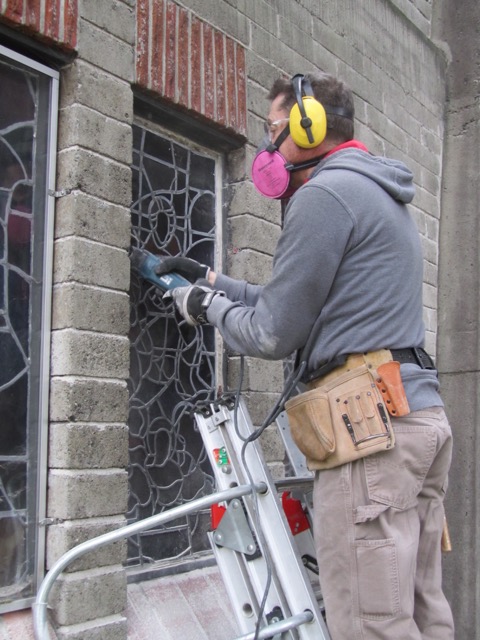 Removing the window for restoration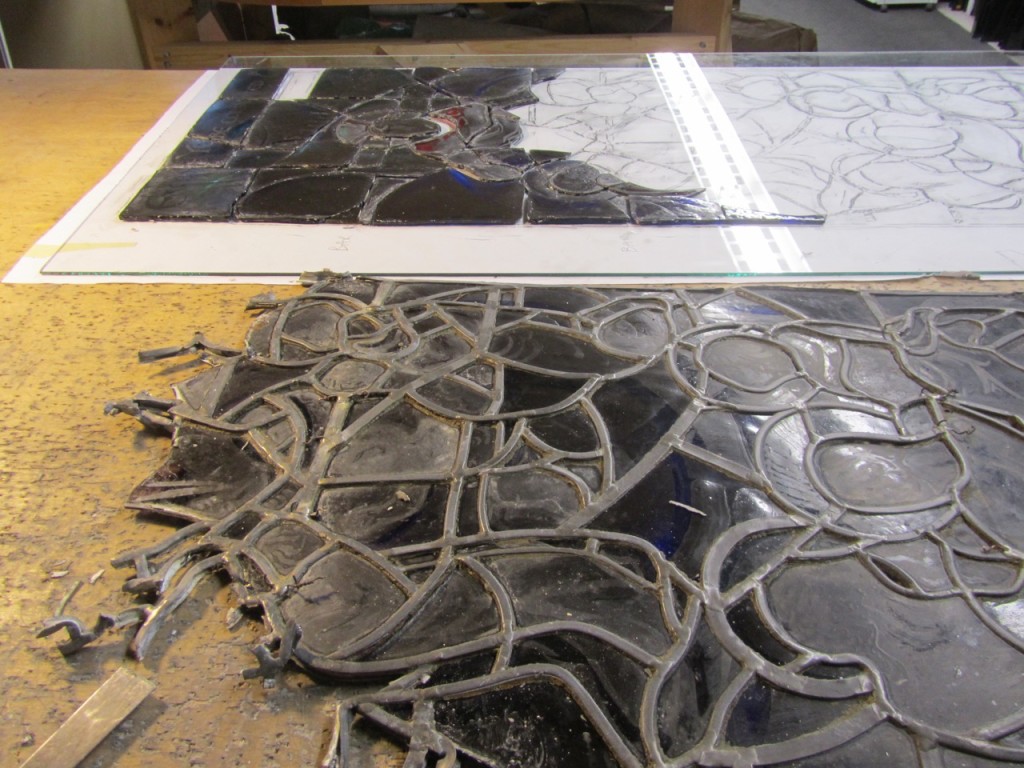 Dismantling the damaged window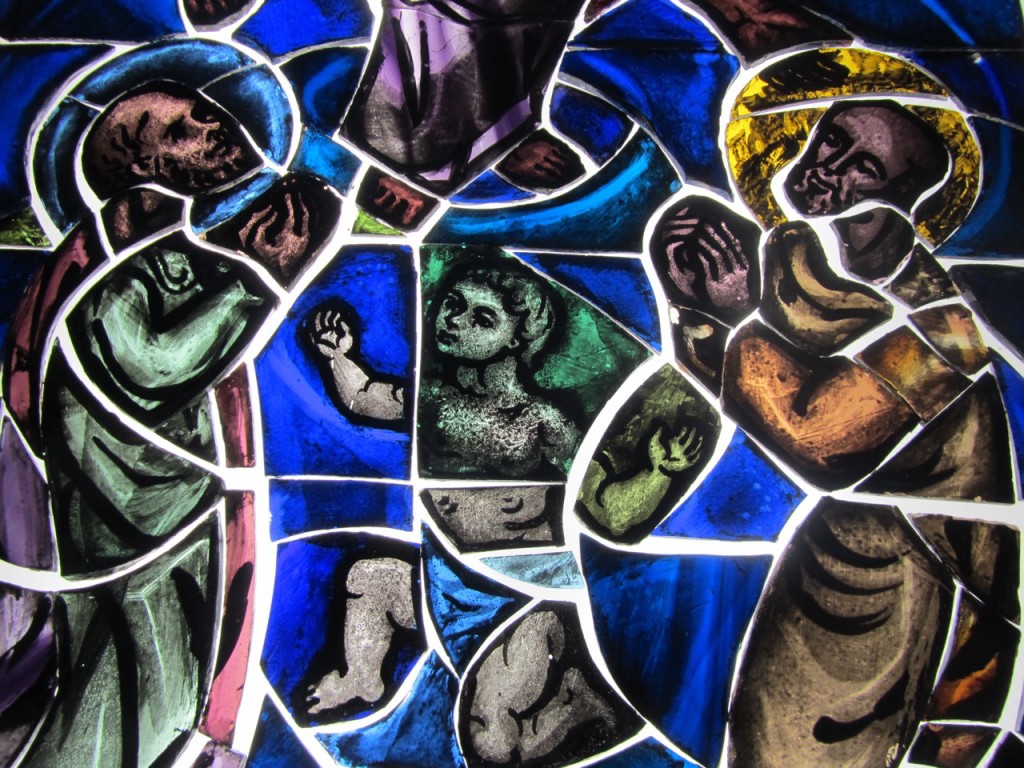 Cleaned and prepped for re-leading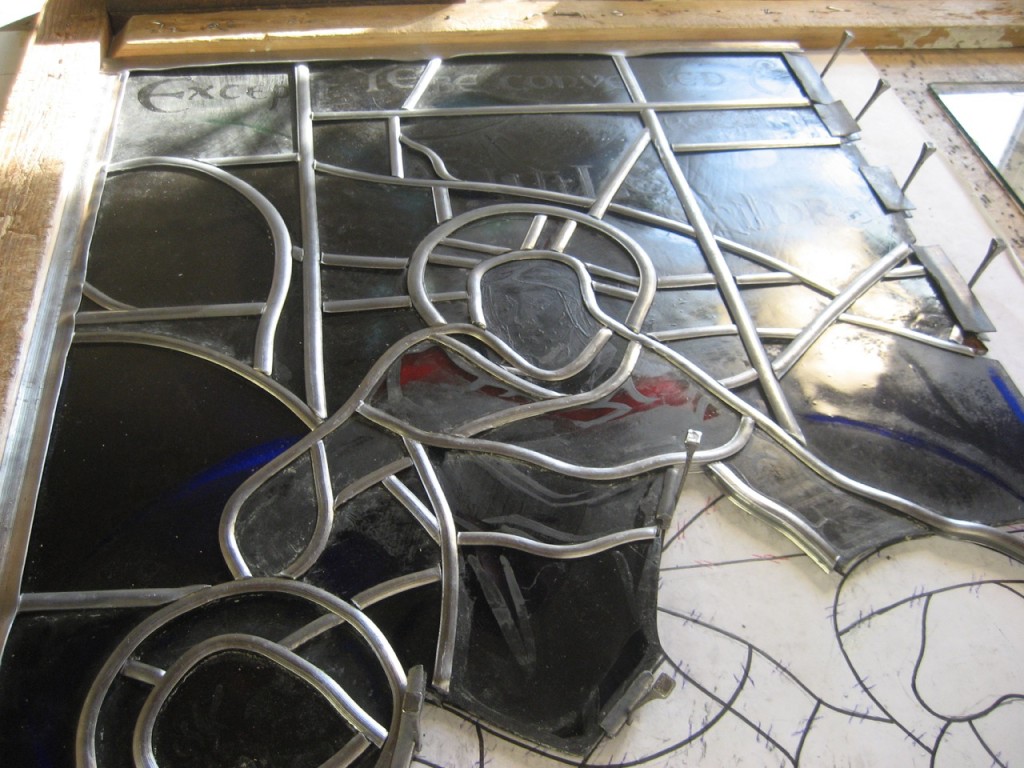 Re-leading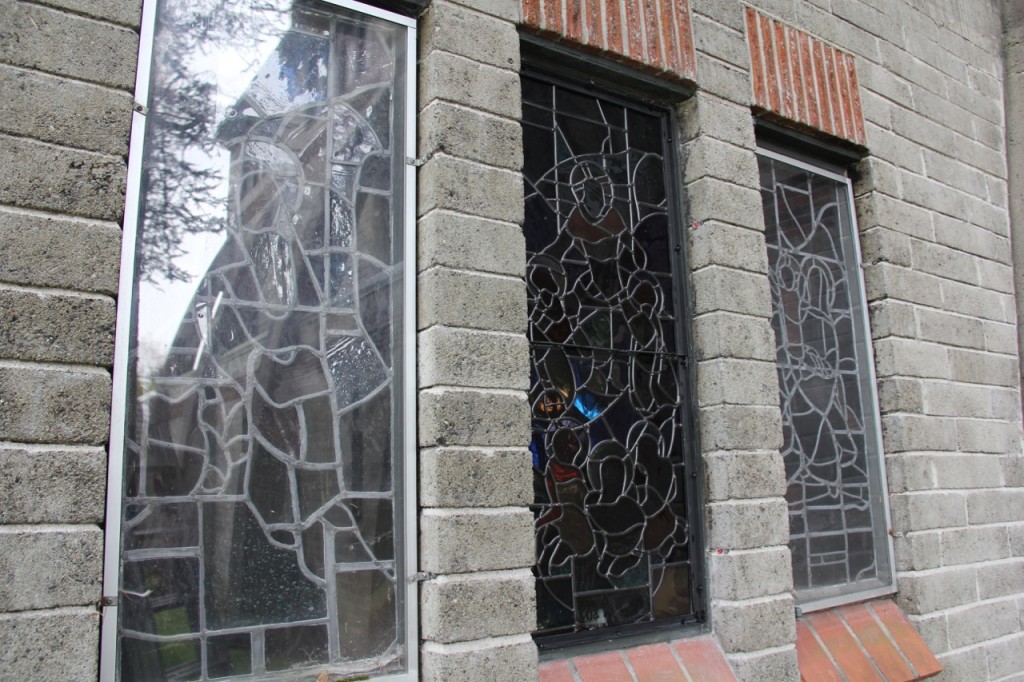 Restored window viewed from the outside