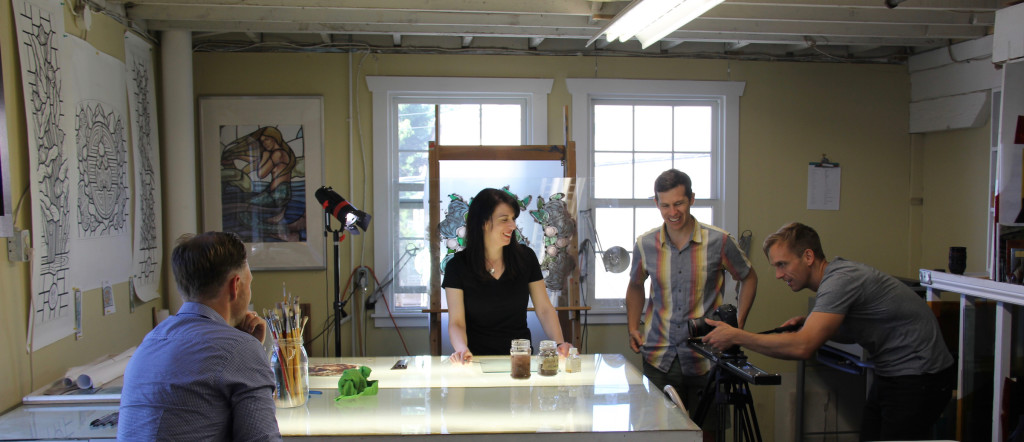 It was an awesome day at the studio on Friday! Artaban Productions were with us in conjunction with Cascade Metals (our lead supplier) filming all the stages that go into creating authentic traditional stained glass.
Many thanks to Greg and Greg from Artaban for their professionalism and multiple angles, and to Mike from Cascade Metals for his vision and, most importantly, for providing lunch.
We are really looking forward to unveiling the finished video……watch this space!