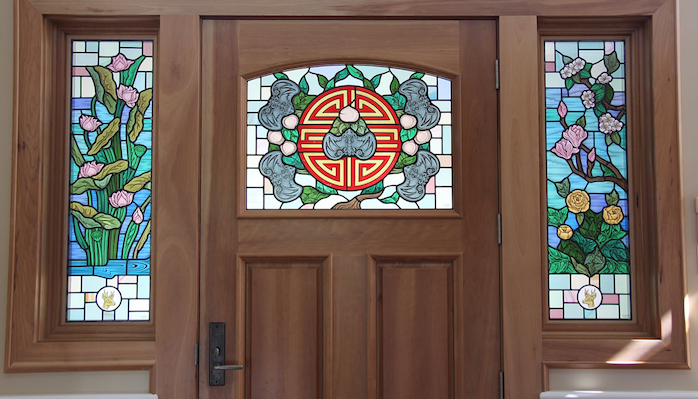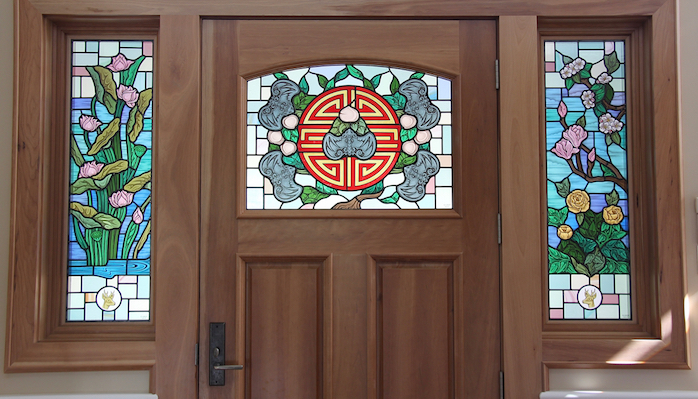 We are really excited to unveil our new video! The Art of Stained Glass
It's filmed in collaboration with Cascade Metals who fabricate and supply the high quality lead and solder that we use. We featured the stages that went into creating our recent three window project which explores themes of good fortune, honour and longevity which are important within Chinese culture.
The entryway windows are installed in a beautiful home in the Shaughnessy area of Vancouver. The majority of the imagery is derived from nature; flowers, plants and creatures that are imbued with a great deal of meaning. The bat is considered a symbol of happiness and joy, five bats represent the five fortunes surrounding the symbol for longevity with the peach representing unity. The lotus flower denotes beauty and purity flourishing on strong roots even through rooted in the mud. The magnolia flower with the peony and crab apple blossom pictured together denotes wealth and honour for the family. It has been fascinating delving into the cultural significance of the different elements to create artwork with special significance for the family who view it everyday.